The process of Certificate attestation for Qatar is almost same as UAE certificate attestation. So, depending on which certificate is to be attested, time you need for the attestation to be done can differ.
How much time is needed for Certificate Attestation by QATAR Embassy?
If your certificate is already attested by HRD, then the process becomes simple and may take 3-4 days time. In case your certificate is not attested by HRD, it may take more time because the document has to be attested by MEA in New Delhi before being attested by QATAR Consulate.
What is the Cost/ Price in INR for Certificate Attestation by QATAR Consulate?
If you do the process yourself the cost incurred may be to the tune of INR 4000- 4500 depending on the document and prior attestations done. However this is an approximate cost and may differ depending on the USD – INR conversion rates during the time of attestation.
How to check the authenticity of Certificate Attested by QATAR Consulate?
There is no known online method for checking the authenticity of the attestation done for certificate by QATAR Consulate. The one method is that you can refer the attested certificate to QATAR Consulate for confirming the authenticity of attestation.
Have there been problems due to fake Certificate Attestations done by unauthorized agents?
Yes there have been reported cases wherein some professionals got their certificates attested by unauthorized agents from India and their visa applications were rejected by QATAR Government on finding out that attestations are fake.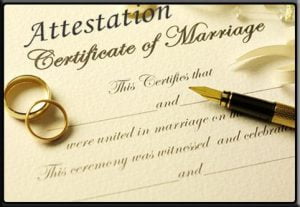 How can you check the authenticity of attestation online?
Unfortunately there is no known method of checking the authenticity of attestation online. What best you can do is select a good and reliable agency which has a Govt Approved Recruitment Licence from Ministry of Overseas Indian Affairs and then the chances of fraudulent practices are reduced.
Can you refer any list of authorized agents for Certificate Attestation for QATAR?
No, there is no list published by QATAR Consulate. But you can find an authorized agency and check  whether these recruitment agents as approved by Govt. of India – Ministry of Overseas Indian Affairs. If you are approaching such agencies the chances of fraudulent practices are less.
If you need more information on the certificate attestation cost, please visit http://manavconsultants.com/services/certificate-attestation-immigration/
for further assistance and details pls speak to  our experts on 7738980318
We are the best at providing Certificate attestation services  across all cities in India Delhi / Mumbai / Pune / Banglore / Chennai. pls call 99704 66594