Qatar is a peninsula in the east of Arabia, bordering the Persian Gulf and Saudi Arabia, in a strategic location near major Petroleum deposits. Qatar occupies 11,437 km2 on a peninsula that extends approximately 160 km 99 m north into the Persian Gulf from the Arabian Peninsula. The capital, Doha, is located on the central east coast on a sweeping harbor. Other ports include umm Said, Al khwar and AL Wakra. Only Doha and Umm Said are capable of handling commercial shipping, although a large port and a terminal for loading natural gas are planned at Ras Laffan Industrial city, north of Al Khawr. Coral reefs and shallow coastal waters make navigation difficult in areas where channels have not been dredged. Qatar shares its land border with Saudi Arabia.
Climate:
The long summer is characterized by intense heat and alternating dryness and humidity, with temperatures reaching 50°C.Temperatures are moderate, from November to May, although possibly falling to 5 °C. Rainfall is negligible, averaging 100 mm/year, confined to the winter months, and falling in brief, sometimes heavy storms that often flood the small ravines and the usually dry wadis. Sudden, violent dust storms occasionally descend on the peninsula, blotting out the sun, causing wind damage, and temporarily disrupting transport and other services.
The scarcity of rainfall and the limited underground water, most of which has such a high mineral content that it is unsuitable for drinking or irrigation restricted the population and the extent of agricultural and industrial development the country could support until desalination projects began. Although water continues to be provided from underground sources, most is obtained by desalination of seawater.
Language & Religion
Less than half of Qatar's population consists of citizens, but those people who are citizens are almost entirely ethnic Arabs. Arabs are from the Arabian Peninsula, from which Qatar extends. Over half of Qatar's population today consists of immigrants, most of whom are from South Asia, including the Indians, Pakistanis, and others. There is also a significant number of Persians in Qatar; however most of these foreigners are only workers who stay for a couple years before returning to their home countries.
Arabic is the only official language in Qatar, this language is written in the Arabic script distantly related to Hebrew. English is the most commonly taught second language in the country and is the major language of communication within business circles and is a common language for various ethnic groups to communicate.
Nearly 80% of Qatar citizens are Muslim, although less than half the population is citizens. Christians make up about 10% of the citizen population and the rest of the citizens adhere to numerous other faiths. Among the non-citizens, most are Christian or Hindi.
Culture
Qatari people have generous hospitability; conservative in some aspects which is mainly influenced by Islamic customs. They are pretty much traditional, like dressing sense of men is Thawab with kaffiyeh (which is flowing white shirt with scarf which covers their head).& women's dress called Abayah (which is long black kind of gown covered whole body). It is beautifully decorated by gold & silver threads They give much importance to their art culture, as the Fine Arts Society of Qatar promotes all the arts & cultural activities through exhibition. The Museum of Islamic Arts, which is to be completed by 2006 in time for the Asian Games, will be a notable landmark for the city of Doha and provide the highest standards of display conversation, research and renovation. The museum will also serve as an educational institution offering support to local schools and providing facilities for research scholars from within Qatar and from overseas. The Islamic Museum will display the Qatar National Collection of Islamic Art. There are only two major food celebrations in Qatar and both are centered on Islam. Eid al Fitr is an event filled with numerous foods, which differ from family to family, but always includes dates and generally also consists of various meats or fish, grains, and vegetables. This celebration occurs immediately after Ramadan, a religious holiday that requires fasting for 30 days.
The second major food celebration is Eid al Adha, which is only celebrated after a pilgrim returns from hajj, the mandatory journey for every able Muslim to go to Mecca. Again, this festival contains a large number of rice and meat dishes, including many of those served during Eid al Fit.
Education:
Qatar has numerous schools and is able to cater for local and most foreign national needs.It provides a very high standard of education and in three levels – primary, secondary and tertiary. Education is free for all Qatari citizens, and also for the children of non Qataris who work in the public sector – however this is government, and not private, schooling.
Most expatriate children attend international schools which are often high fee-paying schools, which follow the British or American curriculum. The cost of schooling across Qatar varies depending on the location, type of school and curriculum followed. English speaking nurseries, universities and branches from high ranking universities in the UK and USA are also widely available.
Many companies include a school fee allowance in their expat packages, Fees for British curriculum schools in Qatar range from around 30,000 QAR to 51,000 QAR per child per year, but you can usually add at least QAR 2000 for one-off registration fees.
Famous Places
The Qatar-Bahrain Friendship Bridge shall further bolster the fraternal relations that tie the two peoples, as well as enhance exchange activities at social, economic, financial and commercial levels, Qatar National Library The library will include the National History Museum, galleries, a children's' centre, closed book stacks, reading rooms, a restaurant, a lecture room, and conference hall. The museum of Qatar has adopt the most modern concepts in musicology providing a lively experience, and will house six main themes – the land, the origins, historic settlements, Qatar and the sea, Nomadic life, and the wonders of nature. Even Doha city is the centre of attraction for tourist as it lies on the bay, the sea side urban landscape is good for adventure seam line & 18 golf clubs is one of the attractions of it.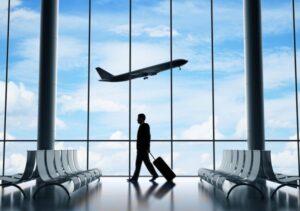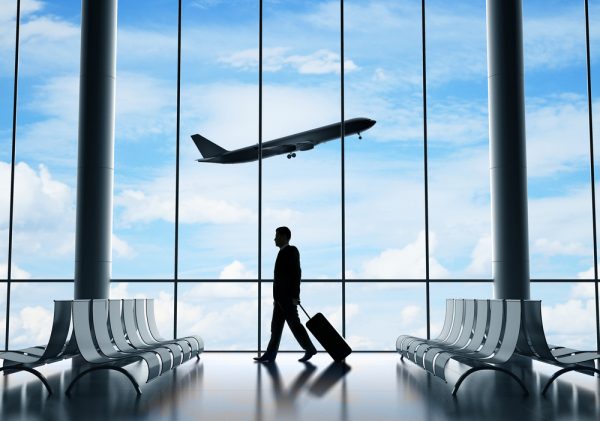 Sports Culture
Qatar's sports culture blends the traditional sports of Arabia's desert society with contemporary sports of Western origin. Popular traditional sports include Arabian horse racing, camel racing, and falconry, all rooted in the countries nomadic past. Western sports such as basketball, golf, handball, football (soccer), swimming, table tennis, track, and volleyball are practiced widely, but primarily by the expatriate population; football is overwhelmingly the most popular of these. In 2010 it was announced that Qatar would be the site of the finals of the World Cup football competition in 2022, making it the first Middle Eastern country scheduled to host the event. The country also hosts several annual sporting events, of which tennis, golf, and automobile racing are the most notable. The Qatar National Sport Federation, founded in 1961, serves as an organizing body for sports education. Qatar made its Olympic debut at the 1984 Summer Games; the country has never participated in the Winter Games.
Economy:
Qatar has one of the largest and fastest growing economies of the world. Oil and gas have contributed to the transformation of Qatar into one of the richest countries, with some analysts suggesting that Qatar GDP will be the highest in the world
Petroleum is the cornerstone of Qatar's economy and accounts for more than 70% of total government revenue, more than 60% of gross domestic product, and roughly 85% of export earnings. Oil has given Qatar a per capita GDP that ranks among the highest in the world. Qatar's proved reserves of natural gas exceed more than 5% of the world total, third largest in the world. Production and export of natural gas are becoming increasingly important. Long-term goals feature the development of off-shore petroleum and the diversification of the economy.
The discovery of one of the largest natural gas fields in Qatar waters, known as the North Field, has entrenched gas production that has outstripped oil production. Qatar has begun to diversify its economy by heavily investing in liquid natural gas and is aiming to produce 77 million tons of LNG by 2012. It is also a major gas to liquids exporter. Currently Qatar enjoys the third highest natural gas reserve in the world.
Major Projects of Qatar like AL – KHALEEJ Gas Project – This is all about reserves from the north field to supply of gas to the domestics consumers & gas export markets. It also produces condensed, ethene, LPG & sulphur. Likewise they have dolphin project which is the developments of reserves from the north field of production of well head gas sufficient to export lean gas to UAE it is first gas pipeline project between the GCC countries.
Cost of Living
As the cost of living is concerned in Qatar for one bed Room Apartment costs around 6000.00 QAR while outside costs 5000.00 QAR, 3 bedrooms in city costs QAR 15000.00 & outside costs QAR 10,000.00, Gasoline around 1.00 QAR.
Transportation:
Qatar has several ports, Qatar airways are the country's national carrier & an international airport is located in Doha. Railway transportation in Qatar has a new proposal last year which will connect it to Bahrain & Saudi Arabia As well which will be good in aspect of food items.
The railway network will comprise of -Four Metro lines ,connecting Doha with all industrial towns like Mesaieed, Dukhan, Ras Laffan and other developing areas like Al Shamal and Lusail City. Metro will have a network within the city of Doha for regular local commuters.
Doha Metro Network will have Four separate routes like Coast Lines, Historic Line , Education Lines, City line, Long Distance Lines through all these lines north south , East west lines will connect Education line connects Heart of Doha , city line connects all to the airport & two newly build commercial areas.The railway tracks will be partially underground, at grade and elevated with maximum train speeds on suburban elevated tracks of 160 km/h.
Private cars are the mains means of transport in Qatar. If not, taxis are the next best option. Distance and time of travel play an important part of the cost using a taxi. Typically early afternoons are the cheapest with rush hour being the most expensive.
Qatar 2022 FIFA World Cup:
The Qatar 2022 FIFA World Cup bid is the successful proposal from the government of Qatar to host it… Qatar, with a population of 1.69 million people, will be the first Arab State to host the world cup.
Qatar promoted their hosting of the tournament as representing the Arab World, and has drawn support from across the member states of the Arab League. The event has to be organized in June or July In offseason with extreme summer, The stadium will employ cooling technology capable of reducing temperatures within the stadium by up to 20°C 36°F, and the upper tiers of the stadium will be disassembled after the World Cup and donated to countries with less developed sports infrastructure. All of the five stadium projects launched have been designed by German architect Albert Speer& partners.
The Al-Khor Stadium is one of the stadiums planned for Al-Khor city, located 50 kilometers north of Doha. The stadium will have a total capacity of 45,330, with 19,830 of the seats forming part of a temporary modular upper tier. The Al-Wakrah stadium, to be located in Al-Wakrah city in southern Qatar, will have a total capacity of 45,120 seats. The stadium will also contain a temporary upper tier of 25,500 seats. The stadium will be surrounded by large solar panels and will be decorated with Islamic art. The Al-Wakrah and Al-Khor stadiums would have been built regardless of whether Qatar was awarded the World Cup, according to the bid committee.
Note: For all Indians who are in process of taking up jobs and employment visas, they need to attest their Graduation / Diploma certificates from Embassy / Consulate of Qatar in India and then their visa can be further processed.
Manav Consultants offers assistance for certificate attestation, please get in touch with our Mumbai or Pune office at +91 22 65012151 in this regard.
by Mr.Joshi