Saudi Arabia which is officially known as the Kingdom of Saudi Arabia is the largest Arab state in Western Asia  constituting the bulk of the Arabian Peninsula and the second-largest in the Arab world.
Location details
Saudi Arabia is positioned in the Middle East, a recognized geographical region of southwestern Asia, and is situated in both the northern and eastern hemispheres. 
It  is bordered by the countries of Iraq, Jordan, Kuwait, Oman, Qatar, UAE, and Yemen, as well as the Red Sea, Persian Gulf.
Language & Religion
Arabic is the official language of Saudi Arabia, but English is widely spoken. It is used in business and is a compulsory second language in schools. Among the non-Saudi population, many people speak Urdu, the official language of Pakistan, and other Asian languages such as Farsi and Turkish..
The majority religion in Saudi Arabia is Islam.  The official form of Islam is Sunni of the Hanbali school, in its Salafi version. Nearly 90% of the population are Sunni Muslims.
Culture
Saudi Arabia society and culture is dominated by the values of Islam and it is a culturally rich country. The customs and beliefs of the Saudi Arabia society and culture are dominated by the Wahhabism sect of Muslims. The most prominent basis of distinction in Saudi Arabian society is based on natives and migrant population. Though the Arabian society welcomes and accepts people from other countries, yet the immigration factor does affect the social interaction and marriage issues. Saudi Arabian men and women have a preference for traditional clothes over Western styles of dress. Jewelry is not only a means of decorating oneself but also as a symbol of social and economic status. Folk music is very popular among people. The society and culture of Saudi Arabia has a uniqueness of its own which makes Saudi Arabia stand apart in the Muslim world.  Janadriyah Festival is a rich cultural presentation of the past and present Saudi Arabia. It  is the venue for Saudi Arabia's national festival of heritage and culture. Eid ul-Fitr is a festival that is celebrated with immense splendor in Saudi Arabia. The entire country get together for celebrations for Eid.
Sports
Horse racing was, and remains today, one of the most popular sporting events in Saudi Arabia.
Camel racing is also a popular traditional sport. Traditionally the desert sport of Bedouins, camel racing is a major spectacle. In the past, races involved thousands of camels speeding across the open desert.
Famous Places
A  very conservative and beautiful country, which is Saudi Arabia.  Its beaches, oil factories and biggest malls.  The most important tourist destination in Saudi Arabia is the Holy City of Mecca, where thousands of Muslims worldwide take a spiritual journey every year. A  place called  Makah  where all muslins face when they pray five times a day.   Jubail, one of the biggest cities and famous in oil factories in Saudi Arabia. Also, there are many different factories like minerals factory. There is a famous mall. The mall has good located close the beach called  AlFanater mall there for, AlFanater beach has many bisitor from different cities.  Dammam is an important city in eastern region too, which has a lot of business area that increase and help the economy in the country. Dammam is a very crowded city compare to its population. In addition, there is a nice beach, people go to the beach in the weekend with their family.  Kuber city is a beautifies the middle east. There are famous Arabic restaurant, also all the American restaurant behind the beach. The most grate thing the street and malls they make it al Kuber so beautiful.
Business Sectors/ Technological Changes
As Economic sector, Saudi was engagaed in Agriculture, Resources & Power, Petroleum
Agriculture: Agriculture now contributes only a small fraction of the Saudi GDP and employs a comparable proportion of the workforce. The petroleum sector accounts for roughly 80% of budget revenues, 45% of GDP, and 90% of export earnings.
Saudi Aramco is one of the world's largest oil field company in Saudi Arabia. As an Economic sector, it deals with engineering, geosciences, drilling, R&D, as well as education, medicine, finance and other administrative areas. SABIC is also the largest and most profitable non-oil company in the Middle East and one of the world's10 largest petrochemicals manufacturers in Saudi Arabia. SABIC's businesses are grouped into six strategic business units organized by product which is Basic Chemicals, Intermediates, Polymers, Specialized Products, Fertilizers, and Metals. These six business units make four different kinds of products: Chemicals – Basic Chemicals, Intermediates and Specialized Products, Plastics – Polymers, Fertilizers  and Metals  six strategic business units, supported by corporate departments and a Shared Services organization. Over the past few years, Saudi Armco has achieved major efficiency improvements Such improvements provided significant reductions in rig time, and consequently reduced the overall operational cost. It has also increased offshore drilling activities. SABIC's Technology and Innovation improve   manufacturing processes and develop new technologies.
Tourism
The growth of tourism has lead to the developments of many infrastructures like hotels, shopping malls, recreational parks and other tourism facilities. Saudi Arabia which provides professional training, like  Vatel International Business School which is a globally recognized school for preparing students for middle and higher management positions in a booming sector of the Tourism industry. This shows that the facilities developed for tourism can benefit residents of Saudi Arabia, rejuvenating local development in response to tourist interest.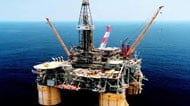 Cost of Living
The cost of living in Saudi Arabia currently places the country in line with middle cost living locations, and Saudi Arabian cities generally rank lower than most Middle Eastern cities in terms of international cost of living surveys. Expat housing in Saudi Arabia is expensive; Depending on the standard of living,  accommodation in a Saudi compound can range from around 90,000 to 250,000 SAR per year.
For expats with children in Saudi Arabia,  an expense  will be schooling. Foreign kids are not allowed to attend state schools in Saudi Arabia and therefore have to attend international schools, with tuition at some of these institutions costing upwards of 50,000 SAR a year.
Rent per month in a furnished 2 bedroom house is SAR 3,400. Rent per month in a furnished 2 bedroom apartment is approximately SAR 4,200 & room in shared apartment is SAR 1,100.
Thus, Saudi As the world's largest oil exporter, it is a vital asset to the world economy. It's an absolute monarchy, and has taken a step for development in common currency to increase its currency value worldwide.
Note: For all Indians who are in process of taking up jobs and employment visas, they need to attest their Graduation / Diploma certificates from Embassy / Consulate of KSA (Saudi Arabia) in India and then their visa can be further processed. Manav Consultants offers assistance for certificate attestation for Saudi, please get in touch with our Pune or  Mumbai office at +91 22 65012151 in this regard.
by Mr.Joshi