Staff Recruitment from India
Indian employees have a distinct advantage over employees of other nationalities, especially in GCC countries. Indian employees are hard-working and conservative, they stay in one job for a longer time and also upgrade their scope of work and take on new responsibilities faster than other nationalities like Nepalese, Filipinos or African nationalities. English is the second language in the Indian Education system across all states and this has really given a big boost to Indian office workers and executives who are looking for overseas jobs. Indians can easily absorb new work culture, learn the work and adapt to new working conditions faster because of English proficiency. One more advantage of Indian workers and Indian Staff is that they normally work for salaries which are slightly lower from their Philippine workers and a half than that of Employees of Caucasian origin (Westerners).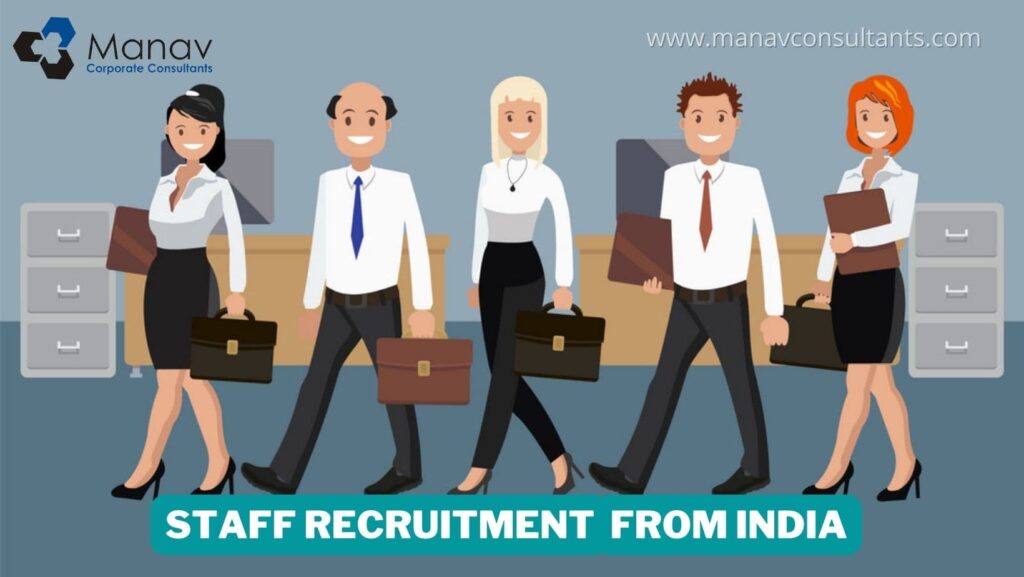 Typical Indian staff like accountants, sales staff, delivery boys and junior staff workers traditionally come from Indian states like Kerala, Karnataka and Tamil-Nadu. However, now educated North Indians also have started immigrating to GCC countries as they are also looking for opportunities for income and growth through immigration. Cities like Kolkata (West Bengal) and Uttarakhand are known for Hotel staff and Kitchen staff like cooks and service personnel. For Engineering manpower and staff, the states which have good Industrial setups like Gujarat, Maharashtra and Tamil-Nadu have a distinct advantage over others.
Looking for Staff Recruitment in India
Manav Corporate Consultants has been doing staff recruitments for all GCC countries like UAE, Qatar, Oman, Saudi, Kuwait and Bahrain over the last two decades. MCC also has satisfied clients across other countries like Iraq, Jordan, Malaysia, Singapore, Kazakhstan etc. for more information on staff recruitment from India. Manav Corporate Consultants is a renowned agency in India.
If you are a foreign employer and wish to conduct recruitment of staffs from India please write us a email at bhala@manavconsultants.com or visit below link www.manavconsultants.com/contact-us